The Co-op Connections program is a free card-based member benefit program for Touchstone Energy® cooperatives. It is designed to deliver added value or savings to cooperative members. This program benefits both our co-op members and the participating businesses. The Co-op Connection card offers valuable discounts at local and national businesses. The participating businesses enjoy the benefit of increased customer visits by co-op members participating in the program. It is a win-win for all those involved.
It will be easy to pick out which local businesses are participating. Look for the Co-op Connections stickers in their windows. Whenever a Co-op Connections customer – whether from Taylor Electric Cooperative or from one of the hundreds of Touchstone Energy electric co-ops across the country – shows their card at a participating business, they receive a discount.
"The Co-op Connections card is a valuable tool that creates an even greater sense of membership and reinforces Taylor Electric Cooperative's longstanding commitment to community. It will add value and increase customer loyalty at participating businesses. Simply put, the Co-op Connections program is another way our members benefit from being a part of their electric cooperative." -Ken Ceaglske, Taylor Electric
Taylor Electric Cooperative participates in the nationwide Co-op Connections program, offering further proof that being a member of an electric cooperative has its advantages. Taylor Electric Cooperative has implemented this program in conjunction with the other Touchstone Energy co-ops serving 17 million member-owners nationwide. Touchstone Energy is a national alliance of local, consumer-owned electric cooperatives providing high standards of service to customers large and small. More than 600 Touchstone Energy cooperatives in 44 states are delivering energy and energy solutions to approximately 17 million customers every day. Touchstone Energy cooperatives serve their members with integrity, accountability, innovation and a longstanding commitment to communities.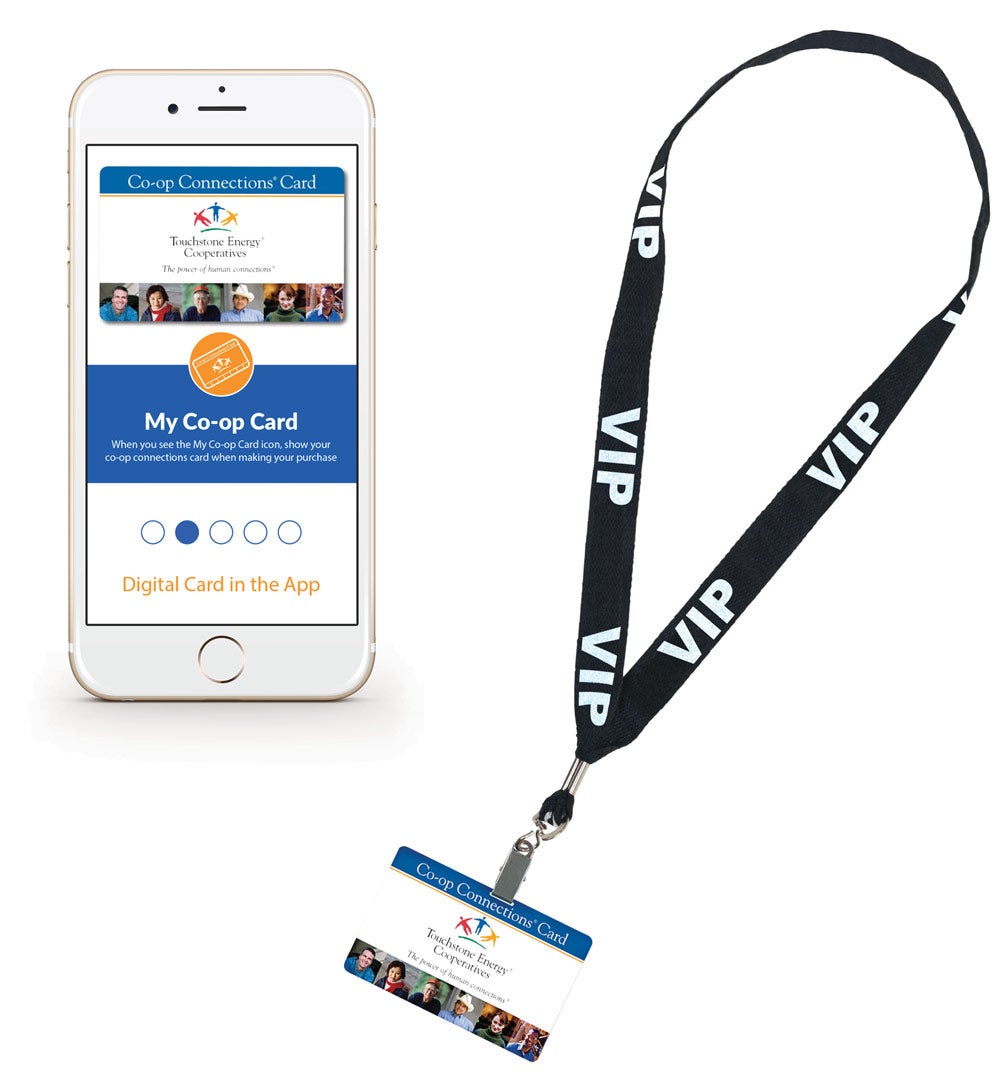 Save on hundreds of local and national discounts - pharmacy savings, online offers, discounts on events, and more. Members can get their co-op discounts by shopping online through connections.coop, the Co-op Connections mobile app, or by using the card. Get your card by requesting it from the Co-op.
HEALTHY SAVINGS
Pharmacy, dental, vision, diabetic, hearing aids, chiropractic, lab testing, and MRI & CT scans.
HOTEL SAVINGS
Save an average of 20% at over 400,000 locations worldwide. 
EVENT DISCOUNTS
Save 10% at your favorite sporting events, concerts and theaters.
NATIONAL DISCOUNTS
Enjoy a wide variety of discounts that will save you lots of money.
INSURANCE
Save money by getting competitive insurance products.