Two former Taylor Electric Cooperative directors recently passed away.  We extend our condolences to their families.  Both Dennis and Ray served multiple terms on the board and will be greatly missed by all.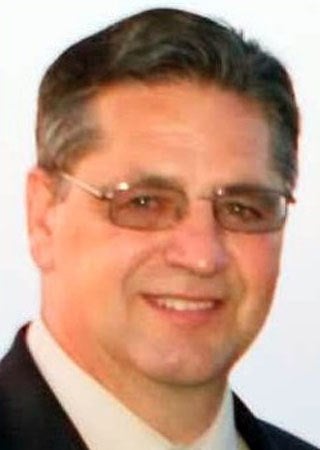 Dennis "Denny" James Engel died suddenly Friday November 19, 2021. He was born in Dorchester, WI October 26, 1953, to LeRoy and Edith "Tootie" Engel (nee Amo).
Denny married his high-school sweetheart Janet "Jan" Hedler Engel on September 21, 1974, at Saint Mary's Catholic Church in Colby, WI.
Denny & Jan graduated Colby High School in 1971 and Denny attended North Central Technical College in their farm science program. In 1974, a month into his 21st year, and upon the early death of his Father, Dennis became the 3rd generation custodian of the family farm. He ran that farm, eventually adding his partner & nephew Doug Geiger, until his death marking 120 years. This proud Engel family tradition will continue under Doug. Dennis was very proud of Clark Co-Line Dairy Corporation, and it was important to him to operate it with all the modern processes of farming in the 21st century.
Dennis was a proud member of the Board of Directors of Taylor Electric Cooperative, Clark Electric Cooperative & Dairyland Power Cooperative, including several terms as Chairman of the Board of Dairyland Power Cooperative. He served several terms as member of the Central Fire & EMS Board of Trustees and the Board of Education of the Colby School District. Denny served many years as the Town Chairman of Mayville.
Denny enjoyed anything outside, operating the combine, hunting (deer, elk, pheasant), snowmobiling, UTV riding, softball, bowling, boating, being at his lake home, golfing, campfires, did we mention combining? He enjoyed any and all times with friends and family. In a recent high school reunion post, he answered the question what you are most proud of in your life..."my three successful, independent daughters".
Preceded in death by his parents LeRoy Engel, Edith "Tootie" (nee Amo) Engel, wife Janet "Jan" Hedler Engel, Sister Susan Marie "Susie" Newcomb & Father-in-Law Donald Eugene "Jake" Hedler.
Dennis is survived by Angela Engel, Abbotsford, WI, Kristin (Rob) McMahon, Stoddard, WI, Megan Engel, Brice Prairie, WI and special Nephew Michael (Louise) Hackel.
Grandchildren, Robby McMahon, III, Reagan, Madisyn & Kenadie Schraufnagel , Jaxson & Avonlea, Godson Hunter Hackel and Special great-Niece Natalie Hackel.
Sisters, Terry (Melvin) Deml, Cathy (Allan) Peissig, Barbie (Jeff) Bublitz, Deanna "Beaner" (Randy) Stockwell, Jaycine "Babe" (Gary) Geiger and Mother-in-Law Dolores (nee Firnstahl) Hedler.
Many cherished & highly valued friends from his youth on up, especially lifelong friend Danny Dums who appropriately, along with Doug Geiger, were with him at his death.
A mass of Christian Burial will be on Wednesday November 24, 2021, at 10:45 am at Saint Mary's Catholic Church in Colby, WI. Father D. Joseph Redfern will officiate. Lunch will be served immediately following the service. All are welcome to attend. A private family burial will be performed in the near future.
Family and friends are invited for visitation on Tuesday November 23, 2021, from 4:00 to 8:00 pm at Maurina-Schilling Funeral Homes (203 North 4th Street, Abbotsford, WI) and on Wednesday at Saint Mary's from 9:30 am until 10:30 am.
Memorials may be directed to the Dennis & Jan Engel Farm Science Scholarship Trust at AbbyBank, (401 East Spruce Street, Abbotsford, WI 54405, 715.223.2345). This Trust will provide assistance to Colby High School Graduates pursuing careers and passions in farm science.
Many lives were enriched by Denny's friendship & generosity.
Online condolences can be made to
www.maurinaschilling.com
Dennis served on Taylor Electric's board from 1992-2007 and again from 2015-2020.  He served as a director and also as board chairman.  He also served as a director on Dairyland Power's board as well as their vice chair and chairman.
Raymond "Ray" H. Henrichs, 85, of the town of Browning, passed away on Wednesday, November 10, 2021 at Aspirus Hospital in Medford.
A memorial mass for Ray will take place at 11:00 AM on Wednesday, November 17, 2021 at Holy Rosary Catholic Church with Father Patrick McConnell officiating. Burial will follow at Holy Rosary Catholic Cemetery, with military honors performed by Medford Honors Team. Visitation will take place at Hemer Funeral Home - Medford Chapel on Tuesday, November 16, 2021 from 4:00 PM until the time of a prayer service at 7:00 PM. Visitation will continue at the church on Wednesday from 10:00 Am until the time of mass at 11:00 AM.
Ray was born on June 19, 1936 to Hubert and Mary (Werner) Henrichs, in Medford; he was the 8th of 14 children. He graduated from Medford High School in 1945. His first job was as a milk truck driver for Art Albright. He started working for Medford Co-Op in 1958 at the feed mill and fertilizer plant. He was drafted in 1959 and was in the Army until September 1962. He returned to the Co-Op and retired in 2006. He then worked part time in the propane department for 8 more years. He married Mary Piller in 1963 at Holy Rosary Catholic Church; she survives.
Ray enjoyed hunting, bowling, playing softball, and getting together with family and friends.
In addition to his wife, Ray is survived by his sons, Craig (Jessica) of Stetsonville and Jamie (Tami) and Ryan, both of Medford; 9 grandchildren and 3 great-grandchildren; brothers, Harold (Carol), Peter (Esther), David (Lorrain), Jim (Mary); sisters, Mary Ann Henrichs, Rita (Harold) Rudolph, Loretta Fischer, and Carol (Eldor) Buenning; brother-in-law, Jim Bains; sister-in-law, Rose Henrichs. Ray is further survived by other family and friends.
Ray was preceded in death by his parents; 3 brothers, Edward, Nicholas, and Norbert; 2 sisters, Imelda and Karen. He was also preceded in death by some nephews.
Hemer-Pickerign Funeral & Cremation Services of Medford and Rib Lake is serving the family. Online condolences can be left at www.hemerfuneralservice.com.
Ray served on Taylor Electric's board of directors from 2007-2019.